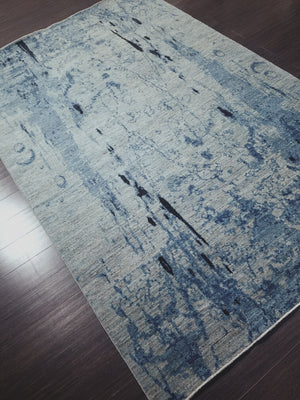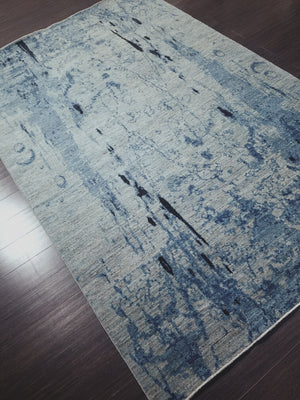 On Sale
Contemporary Abstract Rug, Wool - 6' x 9' (n6169)
Actual Size 6' x 9'
This artisan hand knotted rug, made from Wool, is abstract in design, displaying a multitude of contrasting, and complementary colors in unison, so create vibrant, colorful and unique pattern. The design is extremely flattering to a variety of styles including contemporary, deco, geometric, or just to update a more traditional home.
The high quality materials natural materials and strong weave mean this rug is suitable to high traffic areas, whilst being easy to clean.
As with all our rugs, this rug has been professionally cleaned, though some slight discoloration may still exist. Being handmade the rug may not be perfectly rectangular, or evenly straight throughout the rug. Please check photos for close up detail.
n6169