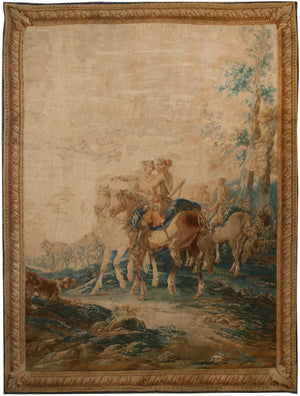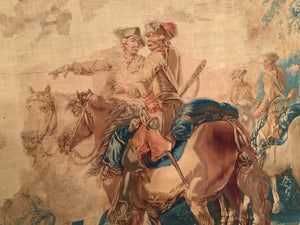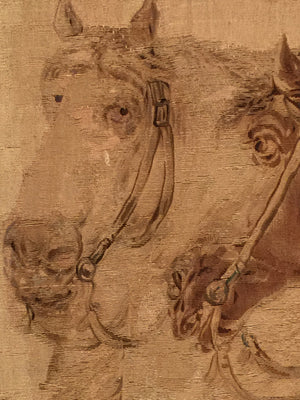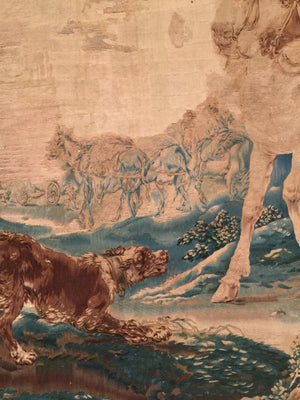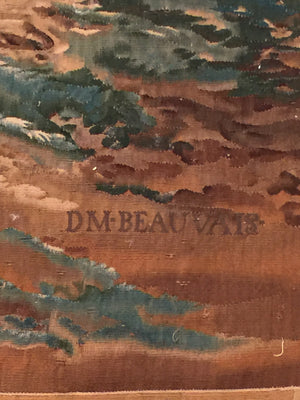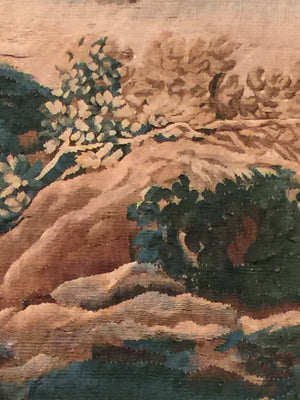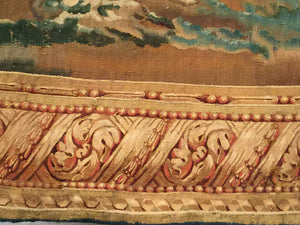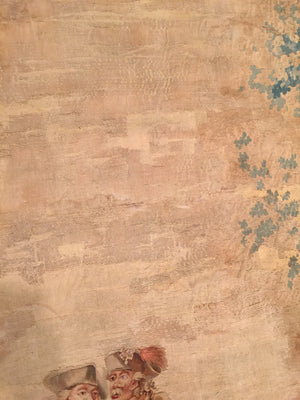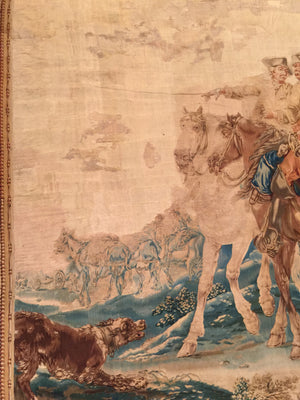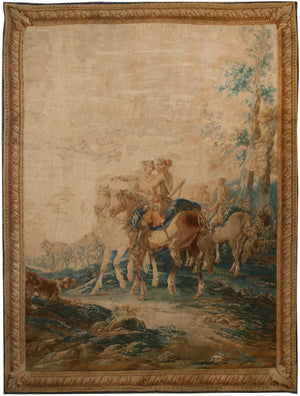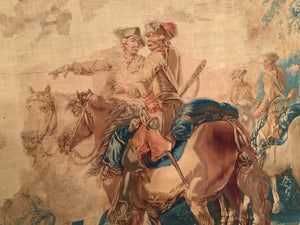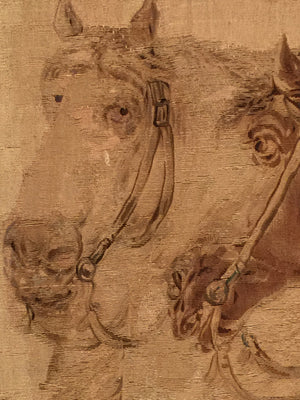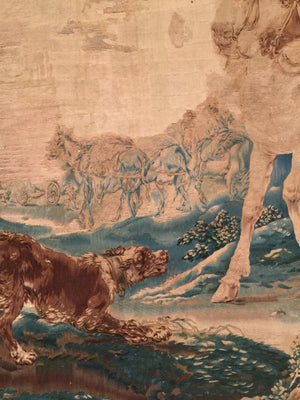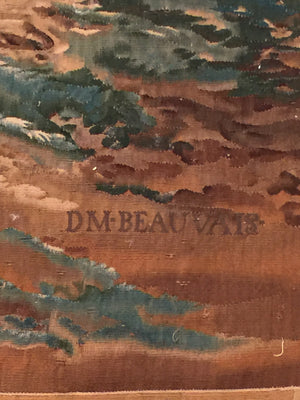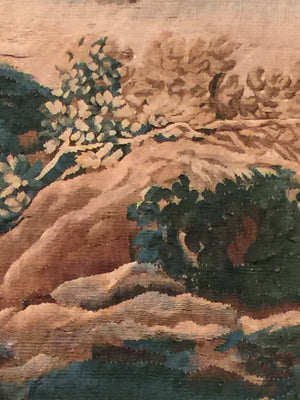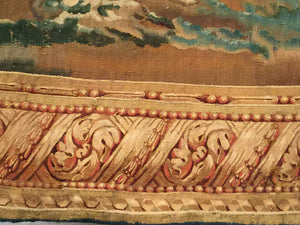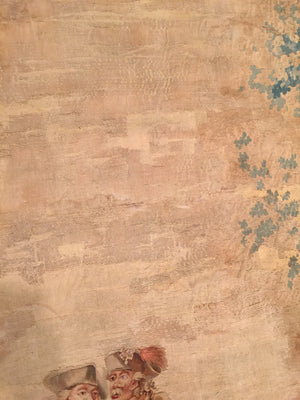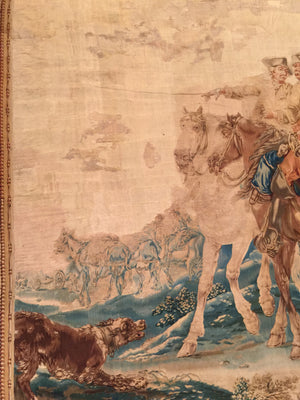 On Sale
Antique Bauvais wool and silk Tapestry - Cavelier, Circa 1720, 8' x 11' (a202)
Actual size 8' x 10'10''
This tapestry is a signed, original wool and silk Beauvais masterpiece. You will not find a finer woven tapestry, which allows to many details and colors to blend seamlessly in the foreground and background.
The subject of this piece is two captains of the French army on horseback pointing into the distance, leading a long line of Cavalry men towards the battlefield. All men are on horseback, surrounded by beautiful foliage throughout.
This artisan handwoven antique masterpiece, made in France around 1720, is truly a part of history. Hand-knotted using natural materials and vegetable dyes is the reason by it able to withstand so much over so long, growing more and more beautiful with age. A unique patina of wear over the years, makes it truly is one of a kind, meant to be enjoyed for many more years.
As with all our pieces, this has been professionally cleaned, though some slight discoloration may still exist. Being handmade the rug may not be perfectly rectangular, or evenly straight throughout the rug. Please check photos for close up detail.