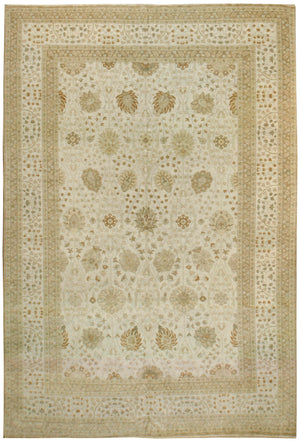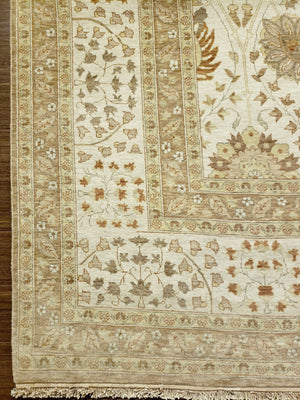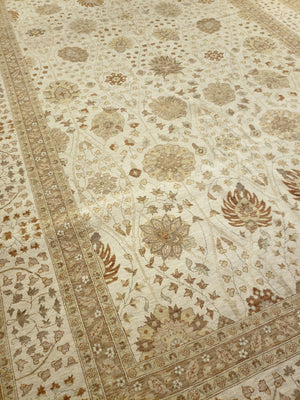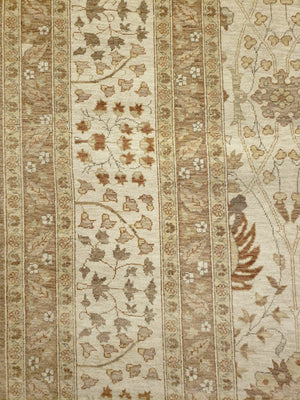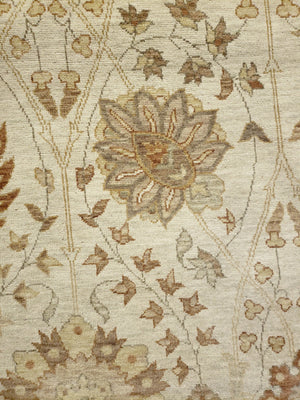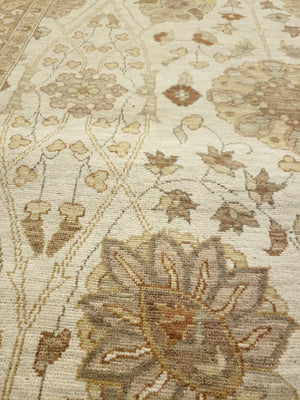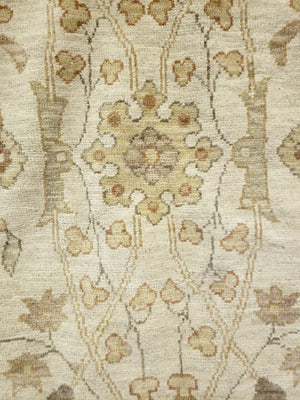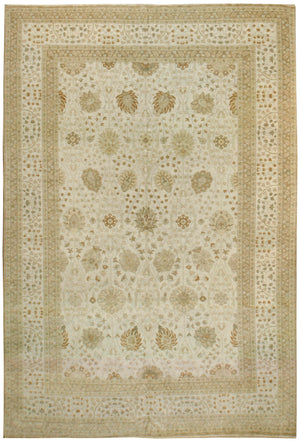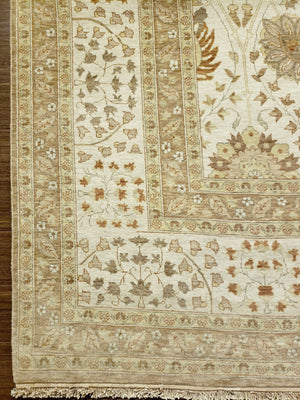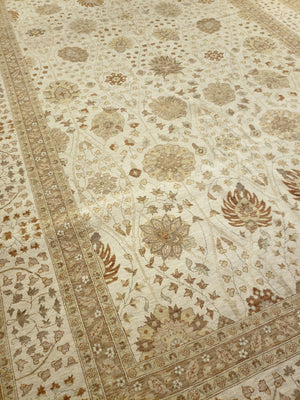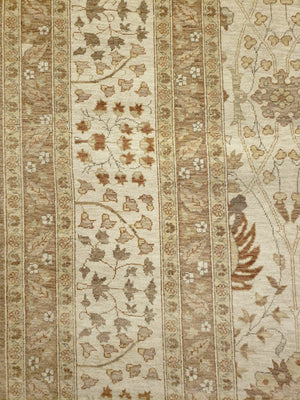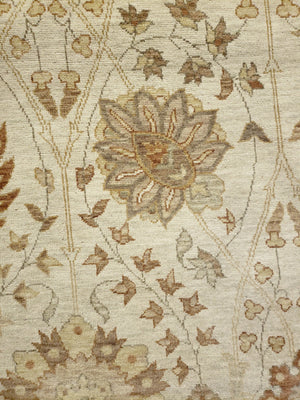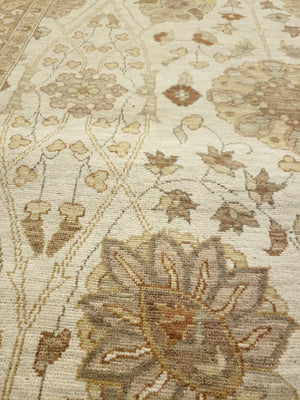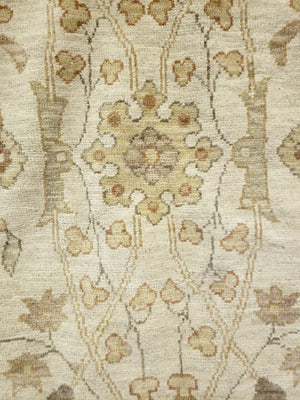 On Sale
Transitional Tabriz Rug, Wool - 9' x 13' (n6248)
Actual Size 9' x 12'10''
This artisan hand knotted rug, made from Wool, was made to replicate the quality and feeling of the high end traditional rugs, but with updated patterns, and colorways to more easily fit into transitional, traditional and modern homes. The scale has been increased, and the colors muted, making this rug much easier to work with flooring, fabrics and overall decor of most homes.
The high quality materials natural materials and strong weave mean this rug is suitable to high traffic areas, whilst being easy to clean.
This classic piece is versatile enough to work in a more traditional, transitional, or southwestern environments, as well an accent piece in a contemporary setting, to give an elegant yet homely feel. It's appropriate for home decor in rooms such as the living room, family room, dining room or bedroom.
As with all our rugs, this rug has been professionally cleaned, though some slight discoloration may still exist. Being handmade the rug may not be perfectly rectangular, or evenly straight throughout the rug. Please check photos for close up detail.
n6248